Leadership
Ron Aarts – President and CEO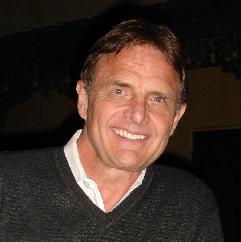 Ron Aarts has thirteen years' experience in laser scanning and 3D imaging.  He is a graduate of Oregon State University with a BS in Business Administration and Marketing.  He has 3 years of additional studies in mechanical engineering and naval architecture.  In 1976 he earned an MBA degree in Management from California State University Hayward.  During his military career he attained the rank of Lieutenant Commander in the US Coast Guard.  After having spent over 15 years as a turn-around specialist and top executive for several manufacturing and engineering firms, and being the owner and principal engineer for a company that produced the world's first fully adaptive numerically controlled high precision machine tool for cutting 6″ thick titanium, stainless steel, Cu Ni alloys and aluminum alloys.  He joined Cyra Technologies in 1998.  At Cyra he was responsible for selling the world's first laser scanning system to a commercial customer (Roger Moore of Grand Junction, Colorado).
Ron's responsibilities at Cyra and Leica Geosystems included regional, national, and international sales, managing the application engineering group, responsible for worldwide technology development and training, and participated on the design and development committee of the HDS-3000 series scanners.  He has worked with hundreds of customers, and dealers around the world and introduced the technology to Europe, the Asia-Pacific region, Russia, and Australia.
Ron is a former president and CEO of Optira, Inc. of Omaha, Nebraska and San Jose, California.  Optira is one of the leading laser scanning service providers to the GSA and federal government.  InNovTec and Optira continue their close working relationship by cooperating on various projects together.
Throughout his career, Ron has demonstrated management and leadership expertise in managing large complex projects in a complex environment.  He has established strategies, led turnaround efforts, and integrated diverse cultures in the fast-paced high-growth area of high-technology manufacturing, technical service, and software development. He has proactively developed responses to changes in technology, market development, and competition.  In the course of his assignments, he has been responsible for all aspects of business development and operations, including strategic planning, P&L, product/service development, project management, marketing, sales, mergers and acquisitions, and organizational development.
Under his direction Innovation Technology Partners, Inc. offers a new approach to as-built documentation – where the emphasis is to become involved at the earliest phases of a construction or renovation project to provide accurate as-built documentation and BIM to enable the project team to make design, engineering and construction decisions based upon highly accurate information as early as possible in the project life cycle.
---
Lance Olsen – VP of Business Development

Innovtec's third partner, Lance Olsen, Vice President of Business Development has been the driving force behind the successful relaunch of Innovtec reaching out to old and new clients to educate them on the value that Innovtec provides their Architectural, Engineering and Construction efforts.
With over 25 years of experience in heavy structural and civil construction surveying throughout the United States, Mr. Olsen is uniquely suited for this task. Over the last 10 years, Lance's devoted his career to the Laser Scanning trade. Lance has created symmetry between conventional field construction surveying practices and his extensive experience with high definition laser scanning. Lance applied these proprietary workflows on scanning projects at airports, theme parks, data centers, sporting arenas, hotels, healthcare facilities, and accident reconstruction projects.
At Five Star Airport Alliance, Lance supervised all field related activities on major airport renovation projects in Anchorage, AK (ANC), Dallas, TX (DFW and Love Field ), Cincinnati, OH (CVG), Orlando, FL (MCO), Ft. Lauderdale, FL (FLL), Ft. Myers, FL (RSW), Houston, TX (IAH), San Francisco, CA (SFO), San Jose, CA (SJC), San Diego, CA (SAN), Philadelphia, PA (PHL), Minneapolis, MN (MSP), Pittsburgh, PA (PIT), Seattle, WA (SEA), Atlanta, GA (ATL) and Washington, D.C. (IAD).
At other times in his career, Lance has performed field surveying duties on the Sidney Lanier Bridge in Brunswick, Georgia and a large power plant project for Florida Power and Light located in DeBary, Florida. He has worked on several hotels at Walt Disney World as a member of Centex Rooney Construction Co. and spent over three years field surveying for the construction of Universal Studios Islands of Adventure with Johnson Brothers Corporation. Lance spent several years as the chief construction surveyor on several Bolliger and Mabillard steel roller coasters including The Hulk and Dueling Dragons at Universal Studios Orlando, Kraken at Sea World Orlando, and Wildfire at Silver Dollar City in Branson, Missouri. He also served as Vice President for a Central Florida surveying company and utilized his experience in high accuracy surveying to assist them with various high accuracy projects and business development.
Now focusing on new business opportunities and client consulting, Lance's familiarity with all aspects of construction from design to delivery makes his contribution with building client relationships and team building a rock solid asset to the Innovtec team. Lance resides in Ozark, Missouri with his wife Amy and two children.