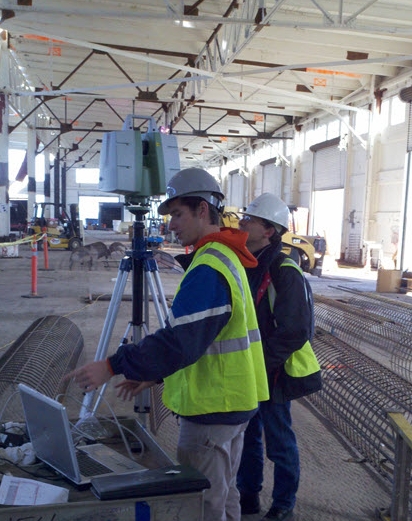 Innovation Technology Partners, Inc. is seeking a Laser Scanning Field Technician to meet its commitment to completing projects on a national and international level.
The candidate must be proficient with Leica laser scanning equipment. A basic knowledge of surveying techniques and familiarity with the use of builders' levels and total stations is desired, but not required. Prior experience with building design and construction methodology, specifically on airport and hospital projects is a plus.
The prospective employee must be able to pass a stringent 10 year background check to perform projects in security sensitive areas. In addition, the ability to obtain a passport and a complete drug screening with negative results are required for consideration. Extensive travel is required for this position.
The Laser Scanning Field Technician job requirements include but are not limited to the following:
1. Responsible for onsite coordination of the project with client and Innovtec personnel.
2. Gathering all field scanning data and ensuring that data is ready for post processing (registration) before leaving the project city.
3. A complete understanding and adherence to all field data acquisition guidelines set forth by Innovtec, Inc. (i.e., proper target acquisition, registration of point clouds, field notes, etc.)
4. Compliance with all safety standards while on projects.
Required Knowledge and Experience:
1. Completed high school or possess GED.
2. Minimum 2 years of laser scanning and data acquisition experience.
3. Minimum 2 years of Cloudworx and/or Cyclone work experience
4. Good communication, interpersonal and organizational skills.
5. Measured proficiency in Windows networked environment, Adobe Acrobat, Microsoft Excel and Word.
6. Preferred experience in commercial building construction standards and/or material handling components and terminology.
Innovation Technology Partners, Inc. (InNovTec ®) is an international construction and engineering support firm that provides detailed and accurate building project information. Utilizing advanced 3D laser scanning technology, our services provide timely information that minimizes errors, enables sound decision-making and helps to reduce overall construction costs.
For consideration to be hired for this position, please a send cover letter and resume to ron@innovtec.com