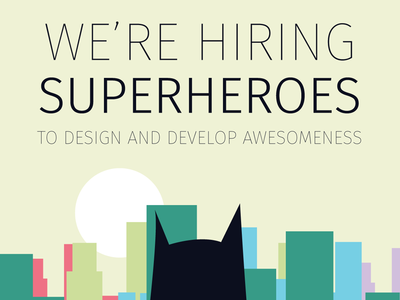 JOB DESCRIPTION – PROJECT COORDINATOR 1
BASIC FUNCTION 
Manages the database processing into the deliverables the customer is expecting. Responsible for reviewing field data and preparing it for processing. Additionally, responsible for the production of deliverables and/or quality control of subcontractor work. The project manager maintains open communication to the customer pertaining to schedule performance and deliverable format. Ultimately responsible for enforcing schedule and budgetary expectations while ensuring customer satisfaction.
PRINCIPAL ACCOUNTABILITIES
1. Project Coordination
1.1. Interpretation of project specifications and development of specific implementation tasks for modeling team
1.2. Effective project communication with modeling teams and subcontractor to ensure adherence to InNovTec best practices and the modeling plan.
1.3. Ensure uniformity of project protocol, from start to finish.
1.4. Understanding of schedule and budgetary constraints and manage project efforts accordingly
1.5. Effective communication of progress and any potential problems with the project to the project manager in a timely manner.
2. Interpret 3D data generated by Cyclone and Cloudworx software used in survey applications and incorporate it to CAD applications.
2.1. 2D tracing of data generated by survey using CAD software.
2.2. 3D modeling of data generated by survey using CAD software.
2.3. 3D modeling of parametric objects from survey data using BIM software.
2.4. Modify and manipulate parametric data and databases according to industry and application standards.
2.5. Identifying components and have a working understanding of common design and construction standards within commercial buildings
2.5.1. Architectural and structural building features
2.5.2. Mechanical, electrical, plumbing and fire protection systems and connections.
2.5.3. Material handling and heavy machinery identification and understanding
2.5.4. Survey topographic and coordinate system orientation and terminology
3. Quality control of subordinates and coordination of processing efforts
3.1. Distribute work tasks to InNovTec employees and subcontractor work tasks and supervise their completion.
3.2. Responsibility for the quality and completeness of deliverables prior to releasing them to the customer.
3.3. Correct or coordinate corrections to the deliverables to bring them into compliance with project specifications, InNovTec best practices and industry standards.
3.4. Responsible for addressing customer comments and make any corrections necessary to complete contract requirements and customer expectations.
4. Perform additional duties/assignments related to project as required by management.
4.1. Some travel may be required.
4.1.1. Field surveys
4.1.2. Off-site meetings and quality control reviews
4.2. Availability to work overtime, including weekends, as needed.
REQUIRED KNOWLEDGE AND EXPERIENCE
1. Completed an AS or AA 2-year degree or equivalent technical degree in a related architecture, engineering, construction or surveying field.
2. 3-5 years of 3D CAD work experience
3. Minimum 3 year Cloudworx or Cyclone work experience
4. Good communication, interpersonal and organizational skills.
5. Measured proficiency in the following 3D CAD and BIM packages: AutoCAD, Revit and Navisworks.
6. Measured proficiency in Windows networked environment, Adobe Acrobat, Microsoft Excel and Word.
7. Prefer familiarity with 3D CAD and BIM applications such as Mechanical Desktop, Autodesk Civil 3D, Autodesk Inventor, 3D Studio Max and/or SolidWorks.
8. Prefer experience in commercial building construction standards and/or material handling components and terminology.
PERSONAL REQUIREMENTS
Physical requirements may include, but are not limited to, lifting (50 to 100 pounds), bending, reaching, climbing, walking, crawling, standing, sitting, climbing stairs, speaking, sight, and/or hearing to complete the job duties outlined in this job description. Employee must be capable of entering a construction site and meeting all OSHA requirements that may be enforced. Additionally, employee must be capable of submitting paperwork and passing background checks necessary for obtaining an airport SIDA security clearance.
Please forward resume to ron@innovtec.com