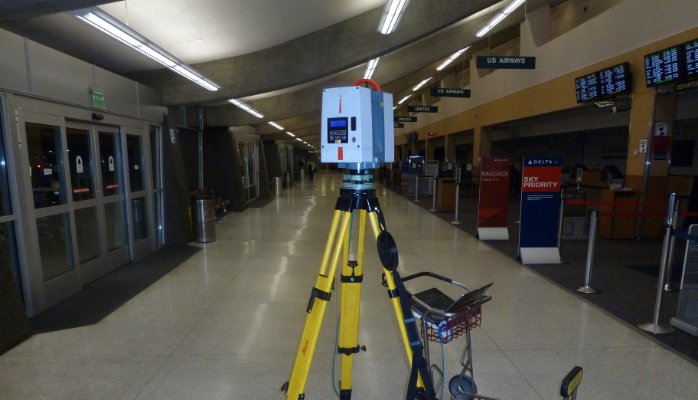 PRESS RELEASE
INNOVTEC, INC. SELECTED TO PROVIDE LASER SCAN AND REVIT MODEL FOR LOGAN INTERNATIONAL AIRPORT TERMINAL E   
April 29th, 2015 – WALNUT CREEK, CA –  Innovation Technology Partners, Inc. (Innovtec) has been selected by AECOM and Massport to provide high definition laser scanning services and to subsequently generate an updated set of "as exists" models in Revit format for the Terminal E Renovations and Enhancements project at Boston Logan International Airport (BOS). This upcoming project will encompass several hundred thousand square feet over multiple levels of Terminal E and will be completed on site by multiple crews and management from Innovtec. The project is set to kick-off in early May.
Boston's Logan International Airport is undergoing a large renovation of Terminal E in response to International traffic and the A380. International air service is the fastest growing segment of the Logan Airport travel market, up 20% in the past decade with 5.7 million international travelers served last year. International travelers now constitute 1 in 5 passengers at Logan Airport.
Jose Mesa , Vice President of Operations said " We are looking forward to working with the AECOM team and are excited that they have asked us to assist them with this project. It's great that AECOM recognized our focus and experience on aviation projects and long history in the aviation facilities market". Innovtec 's core management has amassed projects in over 50 North American Airports since 2005 with multiple projects in many of those facilities.
In addition to Innovtec's large aviation portfolio of projects, they also execute projects in healthcare, higher education, government, forensic, historical preservation, industrial plant facilities, and theme park markets. Innovtec is headquartered in the S.F Bay area with offices in Orlando and Miami  FL, and also in Springfield, Missouri.