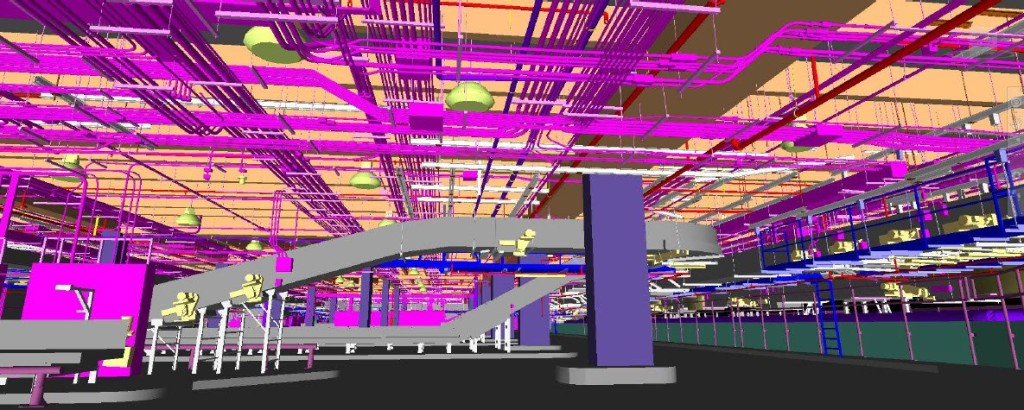 Orlando International Airport – BP-432 Outbound Baggage Handling Systems Upgrades
The design/build team in charge of the BP-432 Outbound Baggage Handling Systems Upgrades at Orlando International Airport contracted Innovtec to accurately document the as-built conditions in the 80,000 square-foot bagroom. Vic Thompson, the BHS consultant would used this detailed 3D model to develop a clear right-of-way for the new conveyor. Having an accurate model would streamline the process once final design had begun allowing the manufacturer to install the new conveyor with confidence that each potential obstruction had been accounted for. The contractor Epstein Construction would use the same model to coordinate the installation and relocation of the mechanical, electrical and piping in support of the new system.
The scan of the 80,000 square foot facility took 1 week in the field. The model includes all architectural, structural, mechanical, electrical, plumbing and conveyor elements in the room larger than ¼". The model was completed 3 weeks after the field work and exceeded the customers' expectations.